The Champagne Papi's style.
Drake's fashion is both lustful and woeful.
This article chronicles the best and worst of the Toronto titan's sartorial choices from recent years.
He is a versatile dresser but, in the author's opinion, he has been seen to bend the line.
Beginning this contemporary analyses of Aubrey 'Drake' Graham, we shall see his style blossom in 2015, most notably in his 'Hotline Bling' banger.

Now, this is a hotline look.
Some will say the Timberlands and the complementary coloured clothes are unacceptable for a man who could afford a more elegant pair of LSQ's from Harrods.
However, at the height of the chunky polar- neck wearing fad, as well as the resurgent of the Timberland boot, I thoroughly support this style.
Perhaps the jeans could be a darker shade, which would make him stand out from the background in the music video, but with the complexion of his skin, it makes the outfit work nicely.
A man of my own pale skin could not pull this look off so well, as the colours would drain me out and make me look rather sickly.
The only problem I have with this look is that the song was released in July, so polar necks and Timberland would have returned to the back of the wardrobe. So those who wanted to copy Drake's style, would have to wait 3- 4 months for the weather to cool.
Next on the agenda is his 2016 look which is best shown in his 'Views' album.
In pictures taken across the his hometown's skyline, features him again wearing wintery clothes, despite it again being released towards the summer.
Above Drake is seen wearing a bomber jacket from Cockpit USA. The sheepskin lined, leather outer jacket is incredibly desirable and its deep brown colour is in unison with the surrounding architecture.
Combined with his token necklace- which is rarely missing, and a cable- knit jumper, this is a perfect winter look, especially for those cold days in Ontario.
Yet this again raises the question why not release the album in the winter if he really had to don the jacket.
My mind jumps to presume one of two things. Either Drake does not care whether people copy his dress sense. Or Canadian pop stars are built so frailly that winter- wear is a necessity all year round.
On to the present day.
2017 has been another successful year for him. He won 2017 GQ's best dressed man in January and has released another big tune in 'Passionfruit'.
The photo on the cover of 'More Life'- Passionfruit's album- is of Drake's father Dennis Graham, and so his style for this year has to be sourced from outside of his albums.
His photo for GQ's album cover for February is fabulous, it is the best picture of Drake ever taken.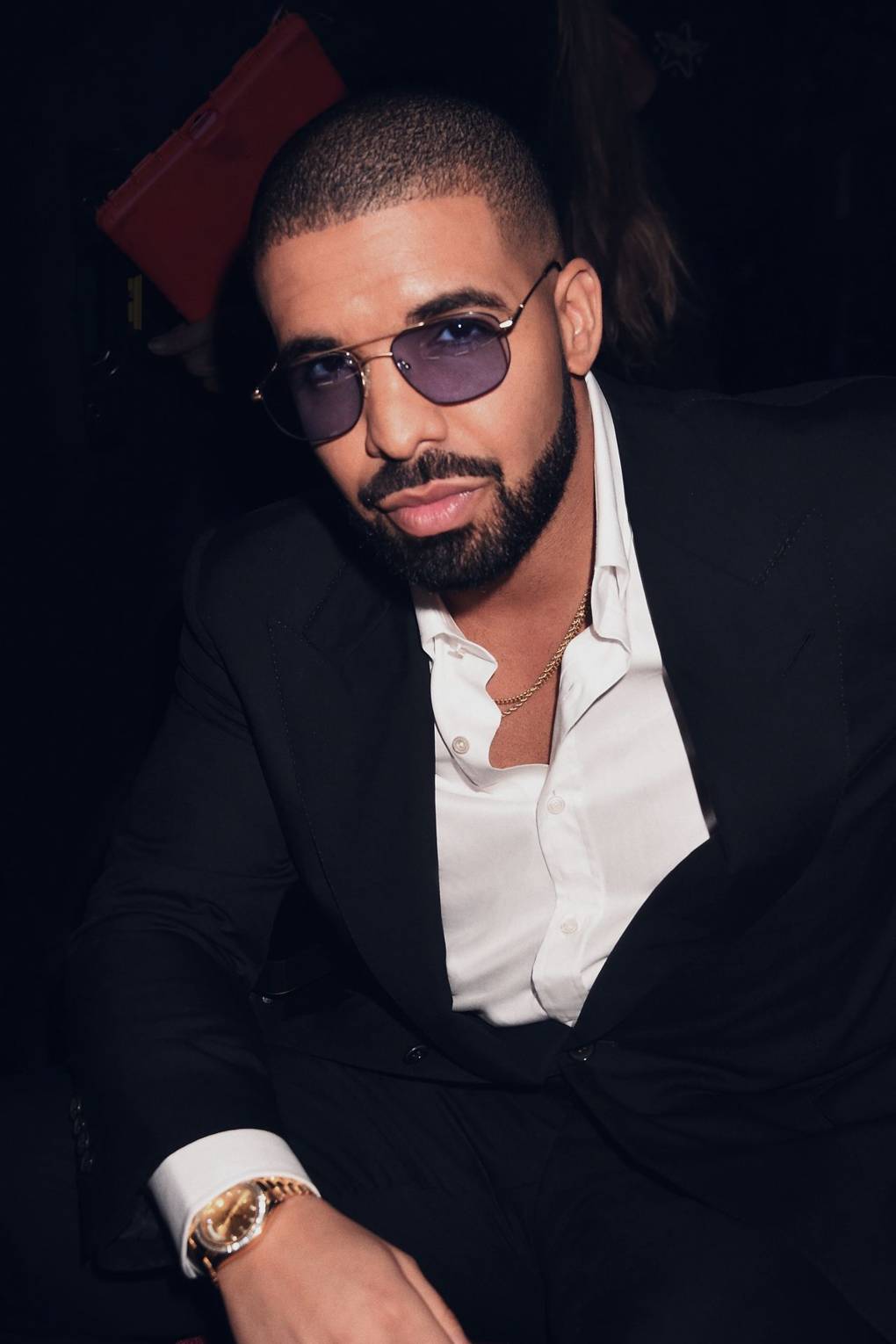 Voted for by the staff of British GQ, alongside top designers such as Tom Ford, Giorgio Armani and Vivienne Westwood, Drake can be seen wearing a black suit, but casualises the look with two chains, a matching gold watch, and possibly the nicest pair of sunglasses I have ever seen.
The only way I would improve on this suit is by wearing a marcella shirt with the suit, to cover the buttons, and make the look slightly more formal and dressy, which would counter the casualness of the chains and undone buttons.
But to summarise, I could not agree more with GQ's decision, and am only surprised that he was a new entry for this years awards, and has not been selected in the past.